You know the modern formula already: clean, open, minimal, functional. But you may not know how to make the sleek design aesthetic have character, be family-friendly, or even a little bit colorful. Whether you want to go full-on mid-century or have something a little more contemporary, let these modern kitchens inspire you to think outside the farmhouse box
Stupid Simple
Keep it sparse and simple. All you need to add some dimension to an all-white kitchen is wooden counter stools, and maybe a solitary plant leaf.
Who Invited You, Cabinets?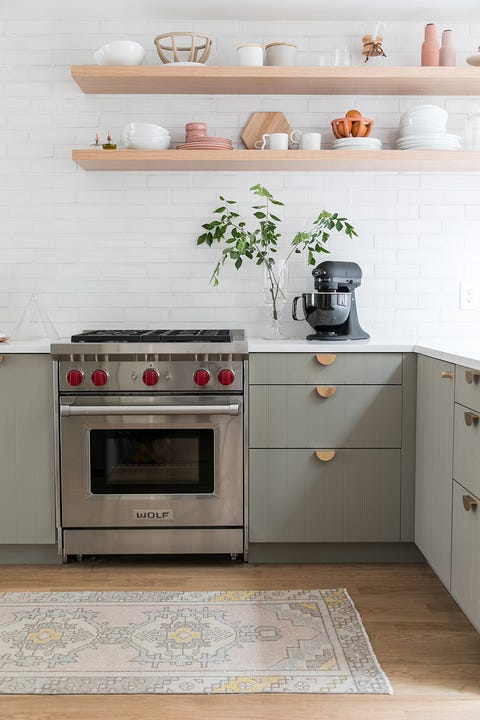 Skip wall cabinets and opt for open shelving (in clean, unfinished wood) for a more modern feel. Add a matte black KitchenAid, and we're totally swooning.